About Us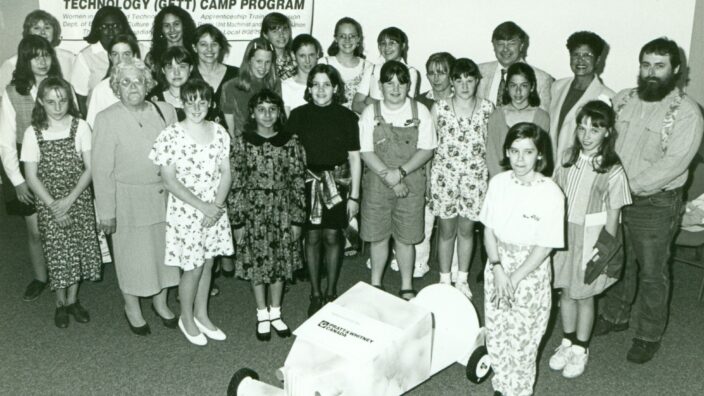 Established in 1998, Techsploration is an award-winning, Nova Scotia-based not-for-profit that delivers hands-on, mentor-led programming to young women in Grades 9 through 12.  The goal of Techsploration is to increase the number of women working in science, engineering, trades, and technology-related occupations by assisting young women from diverse backgrounds to explore a wide range of career options in fields where women are significantly underrepresented. Our programming for young women in Grades 9 through 12 creates awareness about the role of work in their lives and helps them understand the significance of math and science for their future careers. Does the program work? Nearly 50% of our alumnae pursue careers in one of our four areas of focus!
Techsploration is a joint initiative with our Founding Program Partners:
Nova Scotia Apprenticeship Agency
We exist through the support and generosity of our Founding Program Partners and sponsor organizations.
In 2001, as a direct result of the success of Techsploration, the program expanded to Newfoundland and Labrador. Under the auspices of Women in Resource Development (WRD), Techsploration Newfoundland and Labrador continues to inspire young women in that province.
In 2019, Techsploration announced the launch of its National Expansion Pilot to deliver programming in Ontario!