Call for Marketing and Communications Committee Members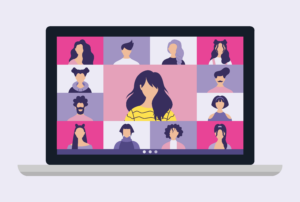 February 2022
Techsploration is looking for volunteers to offer their time and expertise as members of our Marketing and Communications Committee.
Notably, we're seeking professionals in the areas of Web-Development, Marketing, Communications, Media, and Public Relations.
In addition to our bi-monthly virtual meetings, members would be asked to commit 2-4 hours per month for concept development and reading of any materials.
As a parent, student, or working professional, we value the skills and time that you are willing to give to our organization to help move our message and mission forward.
About Techsploration
Established in 1998, Techsploration is an award-winning, Nova Scotia-based non-profit providing young women in Grades 9 through 12 with opportunities to explore science, engineering, trades, and technology occupations, while creating awareness about the critical role of work in their lives.
For more information, contact:
Meaghan Matheson
Marketing and Communications Specialist
Techsploration
meaghan.matheson@techsploration.ca